Directors' Welcome To The Legal Clinic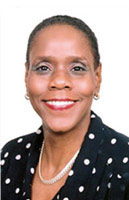 Director's Message
On behalf of the Legal Clinic's faculty and staff, welcome to our homepage. Whether a student, prospective student, alumnus, potential client, community partner, or another  interested person, we appreciate the interest in our page.
The Legal Clinic at TMSL is both an educational and legal service provider. The education component is focused on providing students with hands-on legal experience representing real clients with real legal issues. The Clinic is where law students take what they have learned in books to solve real-world legal issues. The legal service component focuses on providing legal representation to people who cannot afford to hire a lawyer; thereby increasing access to justice for low-income individuals. Also, the Legal Clinic has created a legal services delivery program where students serve the community while learning how to be better and more socially­ conscious attorneys.
We have a strong history of experiential education at Thurgood Marshall School of Law. Since its inception, the Legal Clinic's mission has been to train skilled, ethical, and socially-conscious lawyers that value and promote justice. For decades, our students have provided excellent work through various clinics to provide service to clients who would otherwise go without a lawyer while learning valuable lawyering skills. Third-year student attorneys work closely with experienced, licensed professors to offer legal representation and advice in multiple practice areas. The Legal Clinic is organized into four clinics: The Criminal Misdemeanor Clinic, the Family Law Clinic, the Immigration Clinic, and the Wills, Probate & Guardianship Clinic.
Students who participate in a legal clinic learn valuable and transferable skills--i.e., communication, problem-solving and critical thinking, organizational, legal writing, advocacy, case planning, trial, counseling, law office management, and dispute resolution. These transferable skills will help students whether they are interested in litigation, transactional and public interest work, or academics become marketable and well-prepared candidates.
The Clinical Program recognizes that our university, law school, and the communities we serve are strengthened by a diverse group of students, faculty, and staff. Diverse backgrounds provide for different perspectives and experiences that enhance education and training and serve well an ever-increasing multicultural society. We committed to welcoming diversity and to creating a climate of mutual respect that values our differences as well as our similarities. The Legal Clinic is as diverse as the students we attract and the community in which we serve. We are proud of our diversity, our work in the community, our students, and our clinical program.
The Legal Clinic thanks everyone that enables us to make access to justice a reality for those in need. Learn more about the Legal Clinic on this website.


Thelma Harmon Clinic Director