Criminal Defense/Title IX Clinic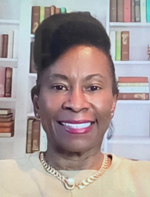 Overview
The Criminal Defense/Title IX Clinic is supervised and mariaged by Professor Lydia D. Johnson. Student attorneys in the Criminal Defense/Title IX Clinic represent indigent clients in the area of criminal and juvenile law. Our students represent clients in various areas of criminal proceedings, including investigation, interviewing witnesses, plea negotiations, working with experts, suppression motions, and trials. Clinic cases encompass a wide range of misdemeanor offenses.
The Criminal Clinic's primary goa.ls are to provide law students with a quality experiential legal education and to provide high-quality legal services to indigents who would otherwise lack access to social justice. . .
The Criminal Law Clinic understands that being accused of a crime is difficult and stressful for defendants and their families. Through skilled representation at every stage of the case, the clinic will help the client through.
The course has two components: (1) practicum -Criminal Law Clinic and (2) classroom - Criminal Trial Practice. Students earn four credit hours for the practicum component and two credit hours for the classroom component. Students must enroll in the Criminal Trial Practice course. Students participate in an intensive boot camp the week before classes begin. Further information regarding the dates and times must be obtained from the clinic's supervising attorney.
For the practicum component, students investigate and develop facts, conduct legal research, interview and counsel clients, interview witnesses, negotiate pleas, work with experts, prepare/argue suppression motions, and students may. have the opportunity to participate in or conduct a trial or hearing. Students will learn 19w office management including, but not limited to, E-filing, file management (electronic and hard-copy), man?ging schedules, trial dates and hearings, coordinating appointment_s and meetings, scheduling conference rooms; coordinating with clients, opposing counsel, and court personriel,:m obtain and provide information and/or documentation related to legal matters.
The classroom component consists of a skills seminar (covering topics such as client interviewing, investigative techniques, pre-trial motion practice, plea negotiations, courtroom presentation, and trial and oral advocacy, drafting pleadings or correspondence, and preparing for trial and hearings), and discussions of ethics and professional identity as well as of broader issues regarding criminal law and policy. Students will participate in "case rounds" whereby issues students confront in their casework are discussed in the classroom so that students may learn from each other's experiences, explore legal and practical issues in context, and gain exposure to a broader range of approaches to providing legal services to individuals accused of a crime.

During the semester, each student may have the opportunity to participate-.in or· conduct a court trial. Students are responsible for drafting pleadings and other documents. As part of that work, students conduct all factual investigations; interview clients and witnesses, prepare clients and witnesses for trial. Students also counsel clients on legal matters about their case. All students also attend regularly scheduled meetings with the clinic's supervising attorney to develop and review legal issues; develop and evaluate all strategic options in the case; and examine ethical, moral, and cultural issues that arise in the course of the work.

Clinic Construct

Prerequisite(s)
Criminal law, Criminal procedure, Constitutional law, Evidence and Professional responsibility. Application Process: Submit application, be interviewed and approved by the supervising attorney.
Credits:
Six
Duration:
Semester-long
Number of Participants:
8 to 10 per semester
Open To:
2nd semester 2Ls and 3Ls
Average Time Commitment:
12 to 15 hours per week
Case Sources:
Court referrals
Click here for the Application.