Thomas E. Kleven

Professor of Law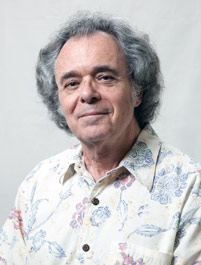 Phone: (713) 313-7355
Email: thomas.kleven@tmslaw.tsu.edu
Joined the faculty in 1974.
Education:
B.A., 1964 Yale University
L.L.B., 1967 Yale University
Courses Taught
Property I
Property II
Local Government
Public Education
Environmental Law
Biographical Information
Professor, Texas Southern University, Thurgood Marshall School of Law, Houston, TX (1980 - Present)

University of San Diego (1978-1979)

University of Southern California (1972-1974)

Boston Model Cities Program (1969-1972)

Associate, Goulston & Storrs, Boston, MA (1967-1969)
Select Publications
Education Law, Strategic Policy and Sustainable Development in Africa, T.E. Kleven et al eds., Palgrave Macmillan, 2018
Equitable Sharing: Distributing the Benefits and Detriments of Democratic Society, Lexington Books, 2014.

Federalizing Public Education, 55 VILL. L. REV. 369 (2010).

Systemic Classism, Systemic Racism: Are Social and Racial Justice Achievable in the United States?, 8 CONN. PUB. INT. L. J. 37 (2009).

Mandating Public School Attendance: A Proposal for Achieving Racial and Class Integration, 34 T. MARSHALL L. REV. 109 (2008).

The Democratic Right to Full Bilingual Education, 7 NEV. L. J. 933 (2007).

Is Capital Punishment Immoral Even If It Deters Murder?, 46 SANTA CLARA L. REV. 599 (2006). Reprinted in Death Penalty: New Dimensions 24-60 (Ifcai Univ. Press, 2007).

Brown's Lesson: To Integrate or Separate Is Not the Question, But How to Achieve a Non-Racist Society, 5 U. MD. L. J. RACE, RELIGION, GENDER & CLASS 43 (2005).

On the Freedom To Associate or Not To Associate With Others, 1 TENN. J. L. & POL'Y 69 (2004).

Why International Law Favors Emigration Over Immigration, 33 U. MIAMI INTER-AM L. REV. 69 (2002).

Private Property and Democratic Socialism, 21 LEGAL STUD. F. 1 (1997).

Ideology as Moral Discourse or Struggle for Power, SOCIAL PHILOSOPHY TODAY, 8:37-50 (1993).

Free Speech and the Struggle for Power, 9 N.Y.L. SCH. J. HUM. RTS. 315 (1992).

Book Report, P. Harvey, Securing the Right to Employment: Social Welfare Policy and the Unemployed in the United States, Nature, Society, and Thought, 5:124-128 (1992).

The Public Private Distinction: Does It Promote Democracy or Serve the Ruling Class?, Nature, Society, and Thought, 4:393-410 (1991).

The Bar Examination and Other Barriers to African and Hispanic American Fair Representation Among American Lawyers: A 1990 Update, 16 T. MARSHALL L. REV. 477 (1991) (co-author).

The Relative Autonomy of the United States Supreme Court, 1 YALE J. L. & LIB. 43 (1989).
Coping With Contradiction: Reason, Intuition, and Praxis, NEWSLETTER OF THE CONFERENCE ON CRITICAL LEGAL STUDIES, 46-50, (Nov, 1989).

Critical Thinking and the Absence of Foundations, NEWSLETTER OF THE CONFERENCE ON CRITICAL LEGAL STUDIES, 52-54, (July 1988). Reprinted in Macquarie Law Students' Journal, 1:13-15 (1989).

Cultural Bias and the Issue of Bilingual Educations, SOCIAL POLICY, 19:9-12 (Summer, 1988).

Minorities and the Legal Profession: Current Platitudes, Current Barriers, 12 T. MARSHALL L. REV. 299 (1987) (co-author).

Inclusionary Ordinances and the Nexus Issue, in Inclusionary Zoning Moves Downtown, 109-129 (1985)

The Moral Implications of the Draft, 10 T. MARSHALL L. REV. 57 (1985).

The Constitutional Philosophy of Justice William H. Rehnquist, 8 VT. L. REV. 1 (1983). Reprinted in The Supreme Court of the United States, Vol. 12A, 1695-1748 (Wm. S. Hein & Co., (1989).

The Supreme Court, Race, and the Class Struggle, 9 HOFSTRA L. REV. 795 (1981).

Inclusionary Ordinances-Policy and Legal Issues in Requiring Private Developers to Build Low Cost Housing, 21 UCLA L. REV. 1432 (1974).
Recognition and Awards
Graduation Speaker, 2008-09

Faculty Member of the Year, 2002-03

TSU Outstanding Teacher of the Year, 1995-96

CLSA Professor of the Year, 1995-96

TSU Outstanding Teacher of the Year, 1991-92

Third Year Class Favorite Professor, 1991-92
Affiliations
ClassCrits Conference
People of Color Legal Scholarship Conference

Radical Philosophers Association
Unpublished Papers
The Communist Ideal

A Critique of Libertarianism
Editorials
Cuba: Our Other Neighbor to the South, University Faculty Voice, October, 2002

Time Has Come to End Cruelty of Iraq Embargo, Houston Chronicle, March 8, 1995

Moral Justifications for Death Penalty Invalid, Houston Chronicle, March 21, 1994

De Facto Segregation Still Exists-and All of Us Suffer From It, Houston Post, August 17, 1992

Why Not a World Full of Equals? Houston Chronicle, May 24, 1992

Cynical Thomas Bid Should Be Rejected, Houston Post, September 1, 1991

The Gulf War, Vietnam, and Our Way of Life, The Solicitor, TSU Law School, March 1991

Respect, The University Faculty Voice, February 1986

Views of South Africa: People Never Cede Power Voluntarily, Houston Chronicle, July 12, 1985

Jackson Trip Tells Us About Reagan Policy, Houston Chronicle, January 17, 1984