Thurgood Marshall School of Law Library 
All Sources
Articles
Journals
Books
E-Books
Library Operating Hours:

Fall 2023

Monday – Friday (7:30 AM – 10:00 PM) Saturday (9:00 AM – 9:00 PM) Sunday (12:00 PM – 9:00 PM)

Holiday Hours

Winter Holiday Hours 2023-2024
Friday, December 15, 2023 (8:00 AM - 5:00 PM)
Saturday - Sunday, December 16-17, 2023 (CLOSED)
Monday - Thursday, December 18-21, 2023 (8:00 AM – 5:00 PM)
Friday, December 22, 2023 - Monday, January 1, 2024 (CLOSED)
Tuesday - Friday, January 2-5, 2024 (8:00 AM – 5:00 PM)
Saturday - Sunday, January 6-7, 2024 (CLOSED)

Reference Hours

Monday – Friday (8:00 AM – 5:00 PM) Saturday (9:00 AM – 2:00 PM) Sunday (12:00 PM – 4:00 PM)




---


Reference Hours

We offer Reference Assistance In-Person, By Phone and Virtually during all posted Reference Hours.
Virtual Reference is available via:
Library hours are subject to change during examination periods, semester breaks, and holidays. Changes to library hours are posted on the marquee at the front entrance of the library. To verify the library hours contact the circulation desk at 713-313-7125 or our Facebook page.
---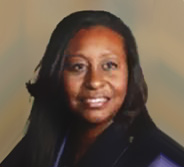 Mission Statement:
It is the mission of the Thurgood Marshall School of Law (TMSL) Library to promote excellence in academic achievement and the dissemination of legal information to the TMSL students, faculty, staff, and the community. The Law Library seeks to bolster theprofessional and scholarly undertakings of its faculty, and students as well as support the research and reference needs of the law students, alumni, the university, legal, and local communities. The Law Library is committed to strengthening the academic and professional skills of the students and faculty by integrating technology while supporting the law school curriculum, programs, and organizations. This support encourages research and programs that promote learning, scholarship, and familiarity with new and innovative research products and techniques.
Current Goal:
The primary goal is to support the law school curriculum and research needs in proportion to the demand for the materials as evidenced by the types of substantive courses offered in the curriculum and faculty research interests.
This will be accomplished by augmenting the core collection and additional subject areas in compliance with the specific collection requirements promulgated by the American Bar Association's Standards for Approval of Law Schools and strive to meet the requirements promulgated by the Association of American Law School's Executive Committee Regulations.
A Competent and Professional Library Staff
Nine professional librarians are available to assist law library patrons. The professional library staff is highly trained and skilled in legal research. Although the library staff is relatively young, they have fifty years of collective professional experience, as well as twenty years of library experience in the practice of law.
A Comprehensive Collection and Access to Other Collections
The library houses approximately 350,000 volumes and volume equivalents. The library has an annual budget of approximately one million dollars to purchase library resources. The library subscribes to electronic legal databases including Lexis and Westlaw that are only available to law faculty and law students who have completed the first year legal research class. Students and faculty are able to access these electronic services via the Internet. The library also participates in a statewide consortium called TexShare, which permits our patrons to borrow materials directly from other TexShare libraries. Interlibrary loan is also available. Finally, the library is a selective government depository.
Tara N. Long
Email: Tara.Long@tmslaw.tsu.edu
Law Library
Texas Southern University
Thurgood Marshall School of Law Library
3100 Cleburne St.
Houston, TX 77004
713.313.4470