Experiential Learning - Mock Trial Program

Timothy Adams
Adjunct Professor of Law and Director of Advocacy
TMSL's Mock Trial Program is an extra-curricular program aimed at providing students an opportunity to further develop trial advocacy skills.  Between advocacy workshops and national competitions, those dedicated to the program will undoubtedly graduate "practice-ready".
To donate to the Mock Trial Program, click here: http://www.tsulaw.edu/alumni/Annual_Fund.htmlChoose "Advocacy Fund" under the Designation drop-down option.
---
For a larger view click on the image below.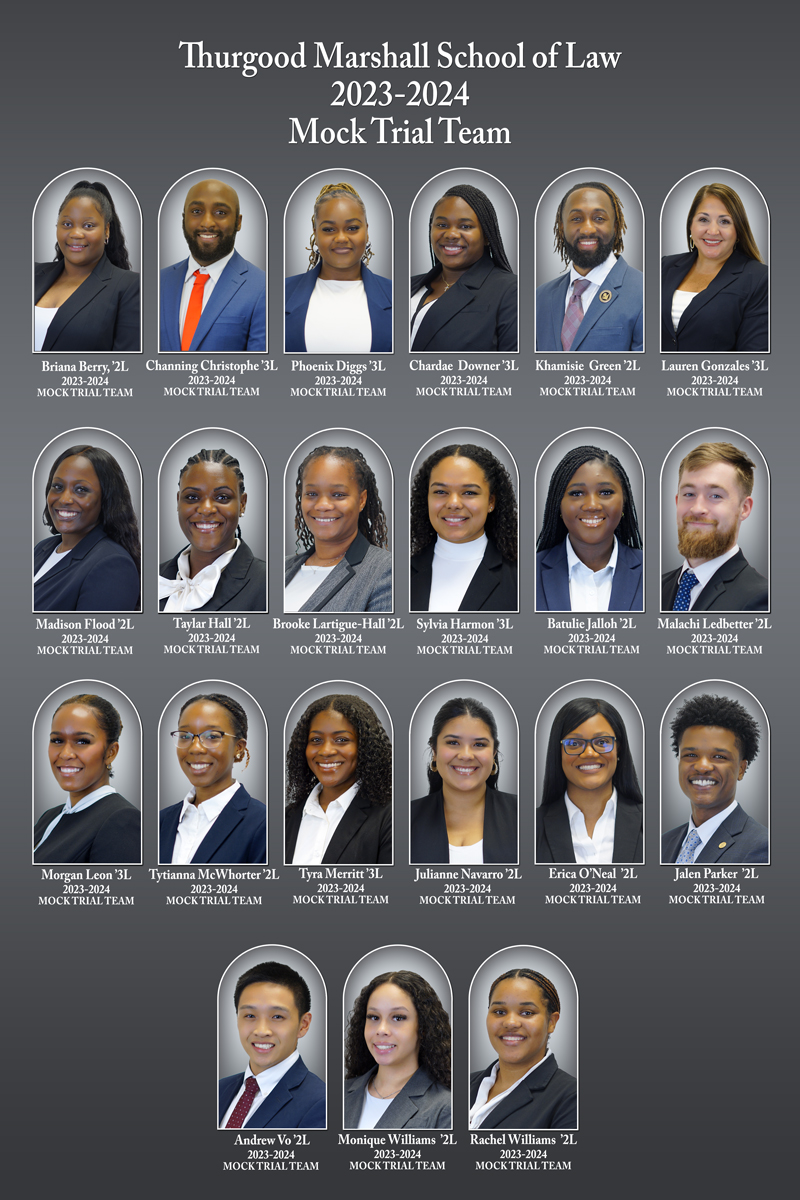 "The Premiere" mock trial competition, hosted by UCLA Law in Los Angeles, CA.
November 4, 2023
TMSL was represented at "The Premiere" mock trial competition, hosted by UCLA Law in Los Angeles, CA. The competition is unique in that it is a national invitational tournament for first-time competitors only, and the rounds are judged by mock trial coaches from other teams. Our team was composed of Sylvia Harmon (3L), Channing Christophe (3L), Monique Williams (2L), and Julianne Navarro (2L). Our coaches were Professor Marcus Esther (c/o '18) and Attorney Marcus Fifer.

After four rounds of competition, TMSL finished 4th out of 20 teams! Additionally, Sylvia and Julianne were awarded as two of the competition's Top Advocates. And if that weren't enough, our coaches received a Best Judge award for their insightful feedback and fairness while judging other competitors!

Please join me in congratulating these spectacular individuals on their success! I'm extremely proud of their effort and representation.

Please join me in congratulating these spectacular individuals on their success! I'm extremely proud of their effort and representation.


Pictured from left to right: Sylvia Harmon, Monique Williams, Julieanne Navarro, & Channing Christophe.


Sylvia Harmon


Julieanne Navarro