Office of Academic Success and Bar Readiness
Lisa DeLa Torre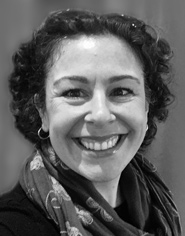 Assistant Director, Office of Academic Success (OAS) and Bar Readiness
J.D. Thurgood Marshall Schhol of Law - 2017

Phone: (713) 313-1145
Email: lisa.delatorre@tmslaw.tsu.edu
Biographical Information
Lisa DeLaTorre is an Assistant Director of Academic Success. She runs the tutorial program, arranges periodic workshops, and is available by appointment for one on one meetings to talk about time management, financial planning for the bar exam, academic planning, connecting with school and university resources, what to expect from the UBE, and more. In 2019-2020, she will co-teach bar elective courses for 3Ls.
Ms. DeLaTorre has five years of student affairs experience as a senior-level administrator at Rice University. She was a litigator for seven years, primarily in the area of insurance defense, representing defendants in auto accident, slip and fall, dog bite, and medical malpractice suits. Ms. DeLaTorre researched, wrote and successfully argued many dispositive motions resulting in the favorable resolution of her clients' cases without trial, including an appeal that was resolved in her client's favor.
Ms. DeLaTorre received her B.A. from Rice University and her J.D. from the Sandra Day O'Connor College of Law, and passed the bar exam in Arizona and in Illinois.
Office of Academic Success
and Bar Readiness