Office of Academic Success and Bar Readiness
Ronda L. Harrison Benjamin, Esq.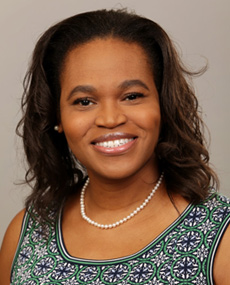 Assistant Dean, Office of Academic Success (OAS) and Bar Readiness
B.A., M.Ed., J.D., Certified Mediator
Phone: (713) 313-1020
Email: ronda.harrison@tmslaw.tsu.edu
Biographical Information
Ronda L. Harrison, Esq. is the Assistant Dean for Academic Success and Bar Readiness at Thurgood Marshall School of Law on the campus of Texas Southern University. She teaches bar prep elective courses for third year law students at Thurgood Law. She attended law school at South Texas College of Law in Houston, Texas. She is a certified mediator and has meditated cases for the Texas Attorney General's office and the Harris County JP court. She practiced family law in Harris and Fort Bend Counties. She was formerly the Associate Director of Academic Assistance and Student Counseling at South Texas College where she primarily worked with at-risk law students, law students with disabilities, and minority students. Dean Harrison also conducted programs relating to substance abuse, depression, and stress management. She also worked on pipeline programs with high school and college students to increase the number of underrepresented minority students in higher education institutions.
Dean Harrison is passionate about supporting students who may not fit the traditional law student mold. Students with learning differences, disabilities (seen and unseen), mental health struggles, or life stressors such as balancing parenthood and legal studies, will find an ally with Dean Harrison. She is both a certified special education teacher and licensed attorney. Dean Harrison recently graduated from the University of St Thomas with a 4.0 GPA earning her Master's degree in Special Education and Education Administration. When she's not working, Dean Harrison is cycling, gardening, working with power tools in her DIY garage shop, or spending time with her daughter.

Specialties: Education Law, Disability Law, Family Law, Mediation