Earl Carl Inititute's Black Girls' Inititiave
A recently published report from the Georgetown Law Center on Poverty and Inequality titled Girlhood Interrupted: The Erasure of Black Girls' Childhood presents compelling data finding that Black girls are perceived as more adult than white girls across all age ranges. This phenomenon, coined by the reports' authors as "adultification", may contribute to the disparate treatment of Black girls across public systems. If authorities view Black girls as less innocent, that can help explain why they are routinely receiving harsher treatment in school discipline practices, encounters with law enforcement, and the juvenile justice system. The data shows that beginning as young as 5 years of age, Black girls are more likely to be viewed as developmentally older than their white peers.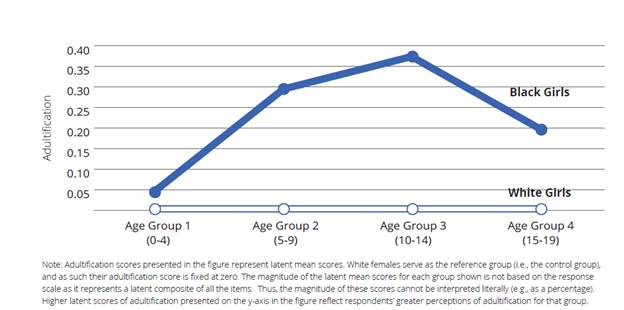 Given this research, the Earl Carl Institute seeks to address the issue of "adultification" and provide much-needed advocacy for Black girls in the Houston area through the Black Girls Initiative (BGI). The Black Girls Initiative will launch in three phases to bring meaningful change to the ways Black girls are thought of and treated in our public systems.  

Phase One: Awareness
The Earl Carl Institute will release a series of factsheets that provide an overview of the experiences of Black girls both nationally and locally. The issues in the series includes Homelessness, LGBTQIA discrimination, Human Trafficking, School Discipline, Education Disparities, Child Welfare, Violence, Trauma, and Harassment, Familial Relationships, and Involvement in the Criminal Justice System. Much of the research that focuses on racial disparities in Houston's public systems does not account for the intersections of gender and race, and so the plight of Black girls often goes unmentioned. Thus, the publication of this series is a necessary first step in addressing the issue of adultification. After publication of the factsheets, ECI plans to publish a more extensive report, The State of the Black Girl Report, which will include recommendations for change.   The Earl Carl Institute will engage community members through public forums to discuss the results of our findings and to provide proposals for policy recommendations.   Also, as part of this phase, BGI will conduct media campaigns to include the use of print, radio, television and the web.

Phase Two: Support
The Earl Carl Institute will collaborate with other Texas Southern University Centers, Institutes, and colleges, other female centered organizations in the area, community stakeholders and mentorship groups to connect resources to provide support to girls affected by these issues. Thus far, the Institute plans the following actions:
ECI plans to facilitate roundtable discussions on each of our issue topics in order to gain perspective from community leaders on how to best address these issues and support our girls.
ECI will provide support through a mentorship and empowerment program.  BGI will also connect Black girls with Black women in the community through a program called "Black Women Supporting Our Girls". This campaign will identify inspiring black women who have overcome the obstacles black girls still face.  ECI plans a media campaign to include calendars and television spots. 
Through Project MISS (Mentoring Initiative for Successful Sisters) ECI will work in partnership with Houston Independent School District Student Support Services Department to reach the target population, especially at feeder schools for TSU. HISD has agreed provide reasonable access to students through the promotion of Black Girls Initiative events, and space to convene mentors and mentees as needed. ECI and HISD have agreed to share data, survey results, research, reports, etc.as it relates to the Black Girls Initiative.
Finally, ECI will, on an ongoing basis, produce materials that can be used in classrooms to continue educating and empowering Black girls in Houston.


Phase Three: Change
Advocacy through the Black Girls Initiative will focus on both individual legal representation and policy recommendations to address the harsher punishments Black girls face in our public systems. Using the network we cultivate during phase two, we will elevate the voices of the community so that they are heard by stakeholders in the public education and juvenile justice spheres. BGI will identify those policies that have a disparate impact on Black girls, and advocate for changes that more equitably distribute justice across our public sector.