Publications
ECI Magazines and Newsletters
Since its inception, ECI has honored its commitment to research and scholarship. ECI has published various articles on education, racial segregation, juvenile justice, domestic violence, immigration, voting rights and indigent defense. ECI's publications include papers ranging from position papers, essays, law review articles, letters to editors, and to an interdisciplinary journal.
Happening Now at ECI Newsletters
ECI publishes newsletters to keep our constituents up to date with the activities ECI is undertaking.
---
The ECI Magazine, Focus On Justice: An Urban Perspective


The Story of Professor Earl Carl
Taking It to the Streets: TMSL's Street law Program
Working To Increase African American Wealth: The Opal Mitchell Lee Property Preservation Project
Indigent Defense: TMSL Innocence Project
No BLACK Child Left Behind in Disproportionate School Disciplinary Actions
Helping Children Today to Have a Better Future Tomorrow
The 83rd Legislative Session: An Urban Perspective 83rd Legislature Highlights
---
ECI Legislative Updates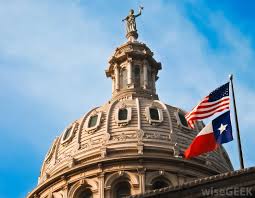 Each biennium that Texas Legislature meeting in odd numbered years. Each legislative session the Institute is pleased to provide our constituents with highlights from the last legislative session. We attempt to cover matters that we believe to be of concern to the urban community, however, many of the highlights cover issues of particular concern to traditionally disenfranchised communities. The legislation covered in these reports generally falls under such issues as Election, Criminal Justice (Human Trafficking, Criminal Procedure, Wrongful Convictions, Domestic Violence), Juvenile Justice, Family Law, Property, Education, Healthcare, Wills, Estate and Probate, Wealth and Litigation.