July 10, 2017
The Career Services Office at Thurgood Marshall School of Law on the campus of Texas Southern University announced today that it has officially changed its name to the Office of Career and Professional Development (OCPD). With a new assistant dean and assistant director in place, the office has not only grown in size, but in services. With the name change, the office anticipates closer alignment with its mission, values and goals to equip students and graduates with the requisite skills, resources, and professional development tools necessary to succeed.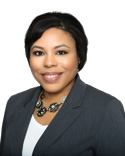 Per Nikki Wright Smith, Assistant Dean of Career and Professional Development, "Including 'professional development' in our office name publically demonstrates our ongoing commitment to the development of aspiring legal professionals through one-on-one counseling, student and alumni resources, and professionalism programming. Each aspect of the OCPD's offerings is planned and executed with the goal of providing TMSL students and graduates the professional skill set needed to succeed in the legal industry. With team support of an assistant director, coordinator and senior administrative assistant, we provide a number ofopportunities for employers to connect with our students, including career panels, mock interviews, job fairs, recruitment programs and our virtual jobbank. As licensed attorneys, both myself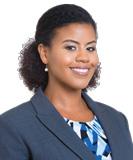 and Assistant Director of Career and Professional Development Ashley C. Scott are expertly poised to support our students as they navigate their chosen career paths."
With its name change, the OCPD envisions the enhanced delivery of programs and services at Thurgood Marshall School of Law designed to enrich the total development of students and graduates. Per Scott, "Our new name reflects the ultimate goal of the office—to assist students as they transform into professionals. We look forward to working with all of our constituents—students, alumni, employers and supporters—to be the go-to place for assistance with achieving career success. Whether you are exploring job opportunities or seeking employees, the OCPD at Thurgood Marshall School of Law is here to assist you."
---

About the Office of Career and Professional Development Team at Thurgood Marshall School of Law
Nikki Wright Smith serves as Assistant Dean of Career and Professional Development. Prior to joining Thurgood Marshall School of Law (TMSL), Smith spent twelve years as a practicing attorney in Atlanta, GA and Houston, TX. Most recently, Smith was the owner of The Wright Smith Firm, a solo practice where she focused primarily on consumer bankruptcy, residential real estate, family and employment law. Her experience also includes positions as managing partner of Smith & Stewart, P.C. and as an associate attorney at King & King, PC, a large consumer bankruptcy practice in Atlanta. Smith is admitted to practice law in Georgia and Texas and holds a juris doctor from Thomas M. Cooley Law School and a B.S. in political science from the University of Georgia. Ashley C. Scott serves as assistant director of career and professional development. Prior to joining TMSL, Scott worked as a senior career specialist at the University of Houston Law Center. She is licensed to practice law in New York and Washington, D.C., where she practiced commercial litigation at two Am Law 100 firms. In practice, Ms. Scott primarily advised clients in their defense against commercial and class action law suits and government investigations, served on the professional development, diversity and associate committees, and assisted with recruiting at each of the firms. She earned her Bachelor of Arts in political science, summa cum laude, from Florida A&M University and her juris doctor degree from Columbia Law School in the City of New York.