Clinical Faculty
Thelma E. Harmon
Thelma L. Harmon is the Director and Assistant Clinical Professor of the Clinical Legal Studies Program at Thurgood Marshall School of Law.  She manages and supervises the Family Law Clinic. 

Prof. Harmon received her Bachelor of Business Administration from University of Houston in Houston, Texas and her Juris Doctorate from Loyola University, College of Law in New Orleans, Louisiana.  Professor Harmon is admitted to the state bars of Texas, Georgia, and Louisiana and has been a certified mediator since 1987. 

Her current research and teaching interests include clinical pedagogy, mediation, family law, and racial and gender discrimination.  She has co-authored or authored a number of scholarly articles including:g Fifty Plus Years and Counting: A History of Experiential Learning and Clinical Opportunities at Thurgood Marshall School of Law, What's My Line: Supervisor or Co-Worker?, and  Codification of Fear: SYG Laws.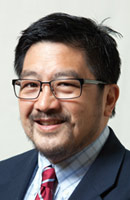 Maurice Hew, Jr.
Maurice Hew, Jr., Associate Professor of Law, supervises students in the Immigration Clinic. Professor Hew is licensed to practice in the states of Texas and Louisiana.  Additionally, Professor Hew  is board certified in Immigration and Nationality Law by the Texas Board of Legal Specialization. Finally, Professor Hew was appointed by the Texas Supreme Court to serve on the committee which drafts and administers the board of legal specialization examination.

Professor Hew earned both his Bachelors of Science and his Juris Doctorate degree from  Loyola University School of Law, New Orleans.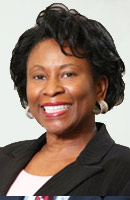 Lydia D. Johnson
Professor Lydia Johnson is as an Associate Professor of Law, supervising students in the Criminal Law Clinic. Professor Johnson received her Bachelor of Arts (B.A.) in Communications from Texas A & M University in 1982 and her Juris Doctorate (J.D.) degree from South Texas College of Law in 1988. 

Following completion of her legal education, Professor Johnson was an Assistant District Attorney from 1988 – 1996 with the Harris County District Attorney's Office, where she prosecuted Class A, B misdemeanors and felony cases and prepared and filed protective orders in the Domestic Violence Unit.  Professor Johnson has been a Municipal Court Judge for the City of Houston since 1997. She is currently the Panel Chair for the State Bar Grievance Committee. 

Professor Johnson's scholarship agenda addresses inequities in the Criminal Justice system,  pertaining to the Bail System, Interpreters for Non-English speakers and how Expunction law affects law students.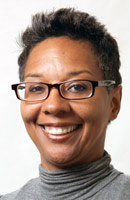 Martina E. Cartwright
Martina E. Cartwright is an Assistant Clinical Professor and the managing attorney for Wills, Probate, & Guardianship Clinic. She previously served as Director of the Thurgood Marshall School of Law's Environmental Law and Justice Center. Ms. Cartwright has over 20 years of experience in clinical pedagogy.

Ms. Cartwright received her Juris Doctorate degree from the American University, Washington College of Law where she pursued a concentration in International and Environmental Law. She received her Bachelors of Arts degree in History from the University of Baltimore, Yale Gordon College of Liberal Arts. Ms. Cartwright has been admitted to practice in the states of Texas and Louisiana, the U.S. Court of Appeals for the Fifth Circuit, and various federal courts.

Ms. Cartwright has published articles in the following areas: guardianship, clinical history, and environmental law. Her scholarship focus is in the following areas: Guardianship, Elder Law, GLBT, and Estate Planning.

Ms. Cartwright is a Clinical Legal Education Association board member, co-chair of the CLEA Conference Committee, Secretary of the AALS Elder Law Committee, Board Member of the Harriet and Joe Foster YMCA, and Board member of the Gulf Restoration Network.