Law Library - Faculty Services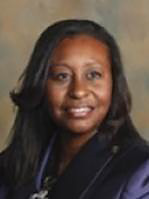 The Faculty Research Librarian, Ms. Tara Long, is available to support Thurgood Marshall School of Law faculty members to provide personalized assistance with all research, scholarship, and library needs. The Faculty Research Librarian is a professional law librarian who holds a J.D. degree and is knowledgeable about the services and resources of the library. She can facilitate your effective use of databases, updating books, special services, etc. We hope that you will take full advantage of what the Law Library has to offer. You are encouraged to contact Ms. Long at 713-313-1182 or by email at talong@tmslaw.tsu.edu with any library related questions.


Please remember, all Law Librarians are available to answer your questions and provide whatever assistance you may need. You are welcome to contact any librarian for assistance. We encourage your comments and suggestions because they help us better respond to your changing needs and research.


Please send any suggestions and recommendations for the Faculty Services Web Page to: Tara Long.