Career Services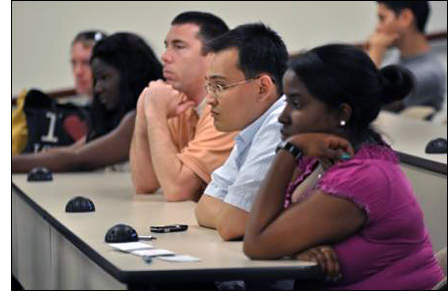 The Career Services Office (CSO) prepares students for employment by introducing them to various traditional and non-traditional legal career options. The CSO provides extensive guidance in interviewing skills, resume building, cover letters, and networking tools. It presents employment opportunities through numerous resources that include on-campus interview programs, off-campus recruitment events and job fairs; and access to legal job sources that regularly announce available positions.


Graduates of the Thurgood Marshall School of Law are employed throughout the country. Most enter private practice and federal and state government; others work in large corporations and small businesses, public interest, the judiciary, and various military JAG Corps.
---
---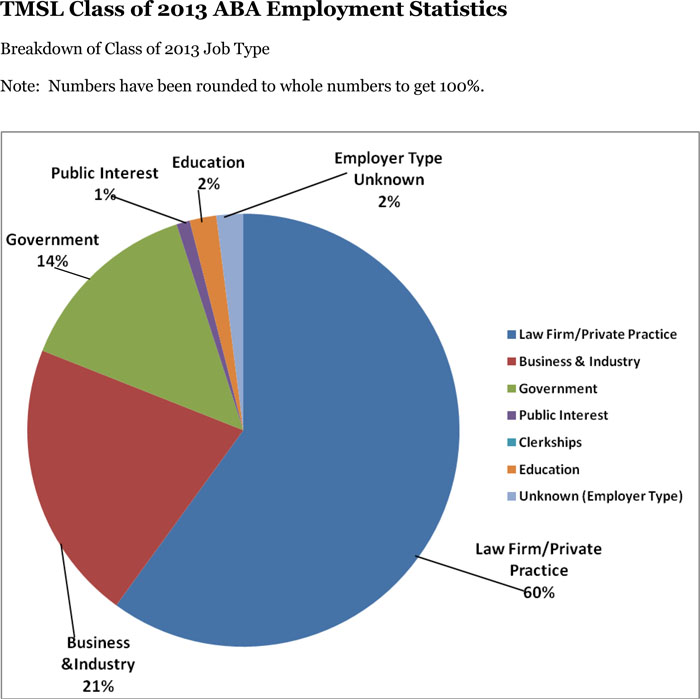 FIVE YEAR EMPLOYMENT SUMMARY TABLE: 2009-2013
---
OUR MISSION
Acknowledging the consistent change accompanying the globalization of the legal profession, Career Services equips students with the tools they will need not only to secure their first employment but also to map a career path that can take them beyond that initial experience. While we recognize the uniqueness of every individual, we expose all students to numerous legal career choices, from the more conventional opportunities with traditional law firms of varying sizes, to positions in public interest, government, academia, the judiciary, and corporate entities. We equally support students who are exploring, or who are already committed to pursuing alternative legal careers that lie outside the traditional legal profession but in which a law degree is preferred, if not required.
 
Career Services Office
Texas Southern University
Thurgood Marshall School of Law
3100 Cleburne St.
Houston, Texas 77004